Project Description
Description fonctionnelle
Sabiduria is designed for the eco–conscious modern lifestyle.
It gives us a better understanding of how to conserve some of our vegetables and fruits at room temperature instead of storing them in the refrigerator.
Sabiduria's presence invites us to eat more fruits and vegetables. It Also shows us what we have purchased and consumed. Sabiduria's storage and display, avoid us to over-purchase and end up with spoiled food.
This unit is designed to help consumers purchase their produce wisely, to promote eating more fruits and vegetables for a healthy lifestyle and to raise awareness on proper storage in order to preserve freshness.
Cynthia Lopez Industrial Design Graduate 2015
Démonstration
Vernissage de Cynthia Lopez, Designer industriel, Collège Dawson 2015.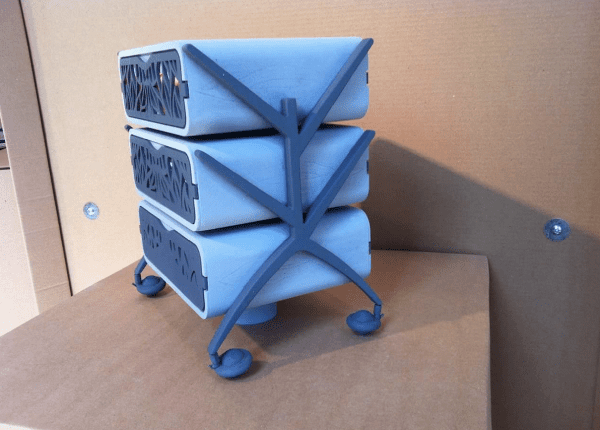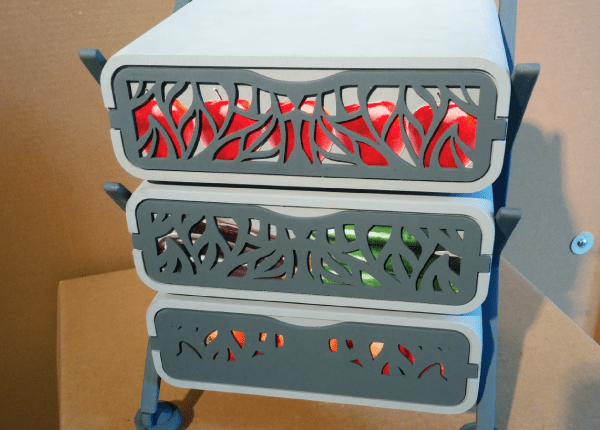 Étapes de réalisation du projet
In order to graduate from my Industrial Design program with a complete Vernissage stand, I had to build my thesis into a 1:2 scale model to illustrate how the product will look in real life.
However, one of my main concern was how I was going to recreate the structure that will hold three block of basswood without breaking and the front panels of each drawer that will illustrate the aeration of the product.
Each being designed with organic shapes, the precision for making these parts with the tools available in school was too difficult and time consuming.
In order to reduce time consuming and get precise parts I decided to go to ECHOFAB and use their laser cutting machine. I was very pleased and amazed of how fast and precise this machine cut my parts.