Project Description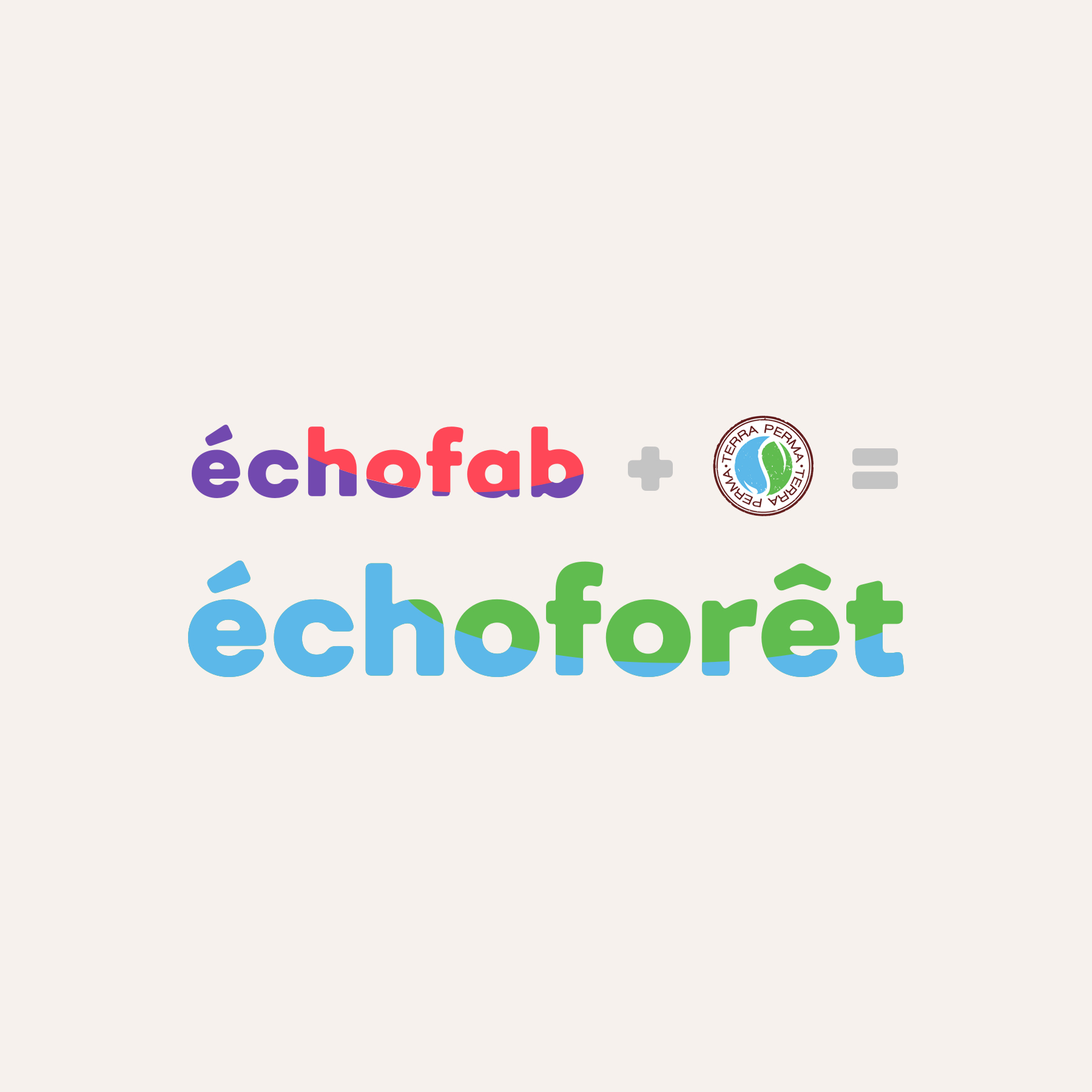 In the heart of MRC d'Argenteuil on the Terra Perma site, échoforêt is a proposed new space project supplied with equipment, tools and expertise related to digital manufacturing and sustainable development.
This project works in synergy with Communautique's échoFab, Quebec's first Fab Lab, which launched in 2011 in Montreal's District Central.
The vision for échoforêt is to build on the strengths and skills of the community to help make the MRC d'Argenteuil an innovative hub in bioeconomy.
The échoforêt offers a space for co-creation and life-size manufacturing within which citizens, businesses, educational institutions, local governments, and community organizations can adopt an ecosystem approach to develop concrete, locally adapted solutions to transformation challenges in :
— the economy, in terms of biodiversity conservation and regeneration, and
— Quebec's industrial sector through digital technology. 
Le projet
The échoforêt initiative is a Fab Lab project located in Terra Perma, Harrington. It aims to contribute to the development of the bioeconomy by considering biodiversity conservation and regeneration as well as an inclusive appropriation of digital technology.
The project is led by Communautique and its Fab Lab échoFab, one of the key players in Quebec in the area of social appropriation of knowledge and communication technologies. It is intended as a laboratory of rural creativity allowing participants to leverage the potential of new digital manufacturing methods available through Fab Labs for local businesses, start-ups and the general public.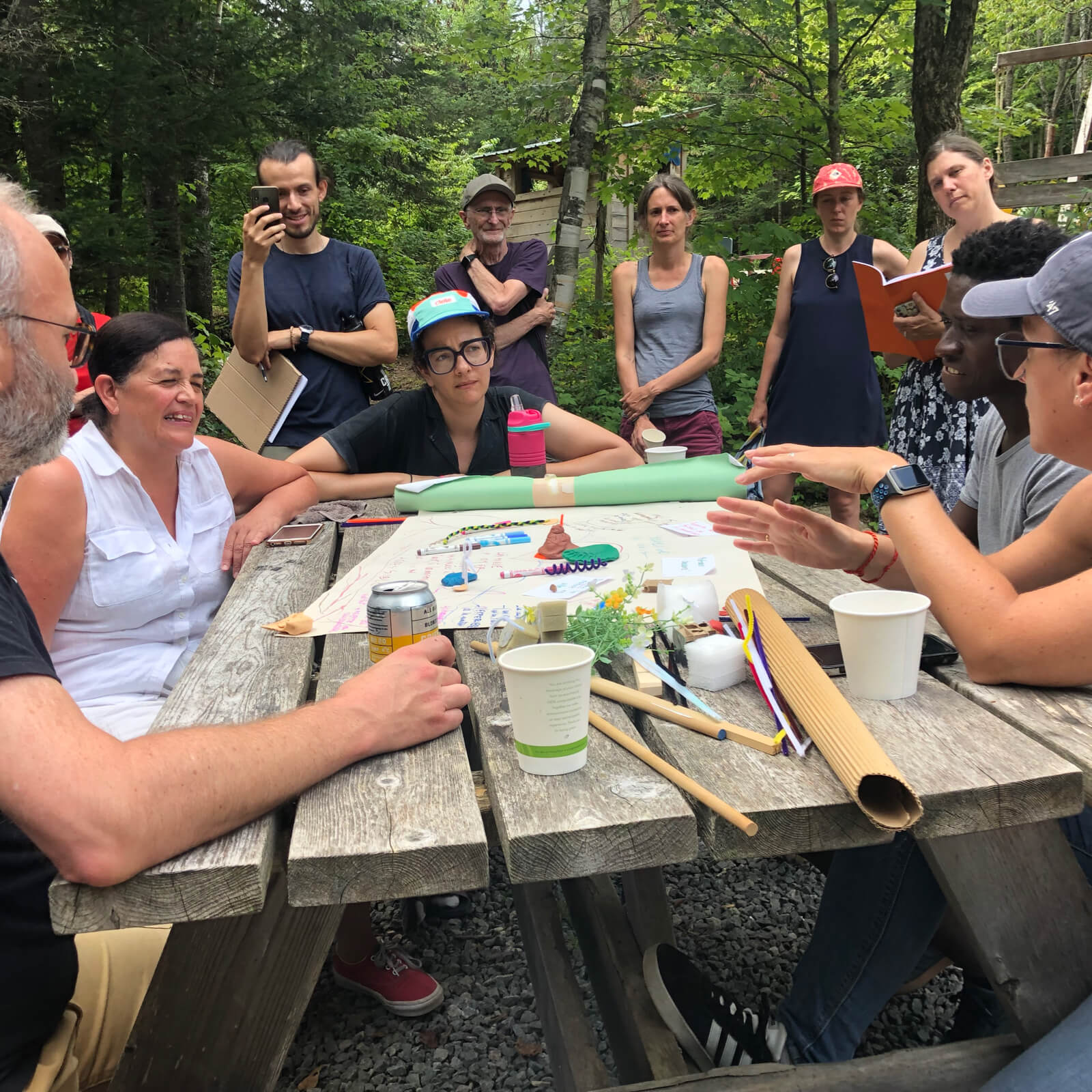 Terra Perma is a residential community of eco-entrepreneurs in the heart of the Laurentians. Bordering the famous Rivière Rouge to the west in the Mont-Tremblant region, its 800 hectares are a sanctuary offering countless interesting activities in the area.
Terra Perma is also a vast park of over 200 acres jointly managed with the Terra Perma Foundation. Terra Perma's mission is to preserve the natural habitat and promote sustainable development.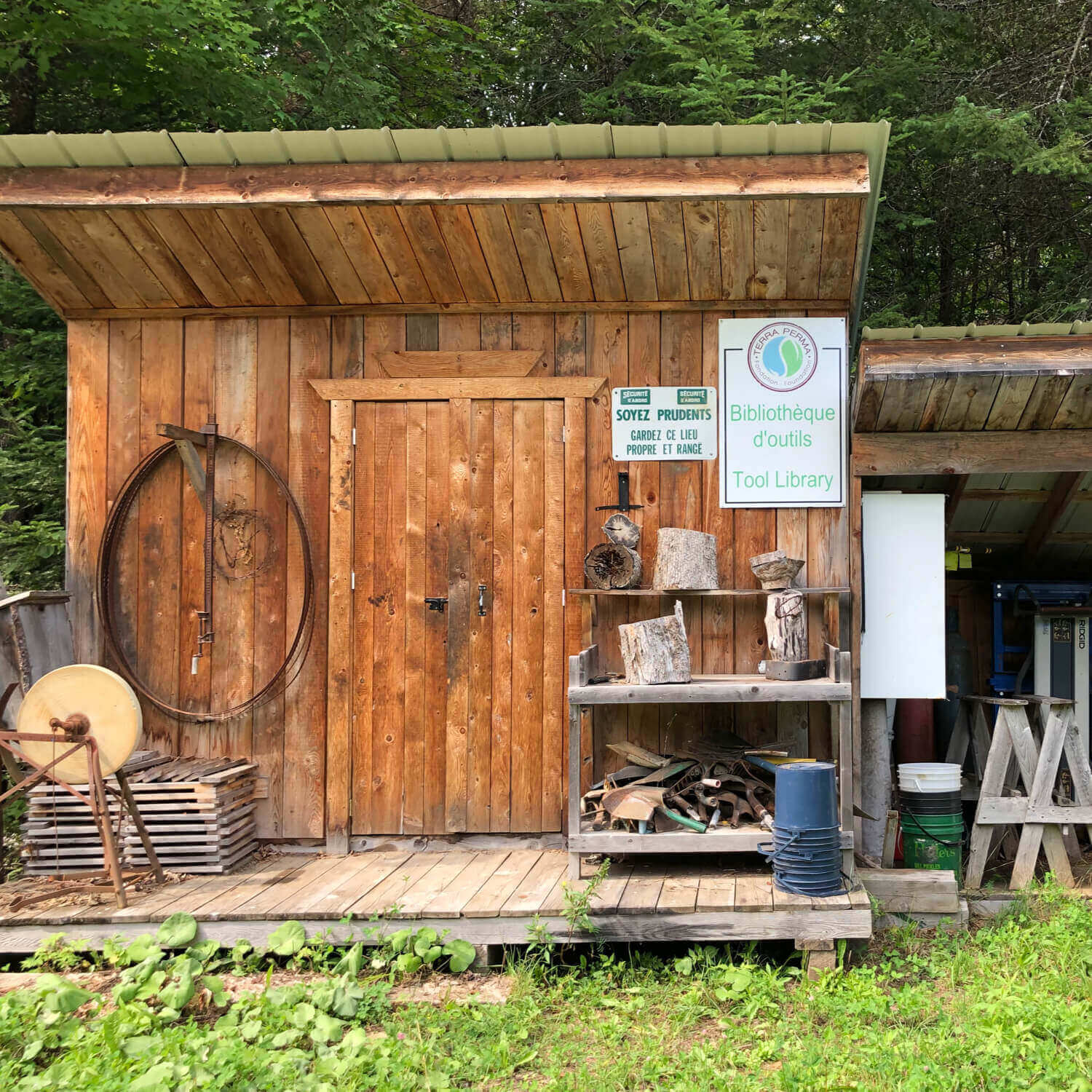 Themes
Communautique proposes seven interconnected themes as a primary focus. These themes build on the complementary expertise already offered by échoFab and Terra Perma, and will be further developed based on training and educational institutions, businesses, organizations and community members.
Conservation and regeneration of biodiversity
Energy production and storage
Manufacturing of agroforestry tools
Research in artistic creation
SEPTEMBER 2022 
Back to Terra Perma at the end of the summer!
The team takes on several roles to complete the project of co-construction of a floor on stilts to stabilize the Zome. This is also an opportunity for new team members and board members to become familiar with the Terra Perma site and the échoforêt project!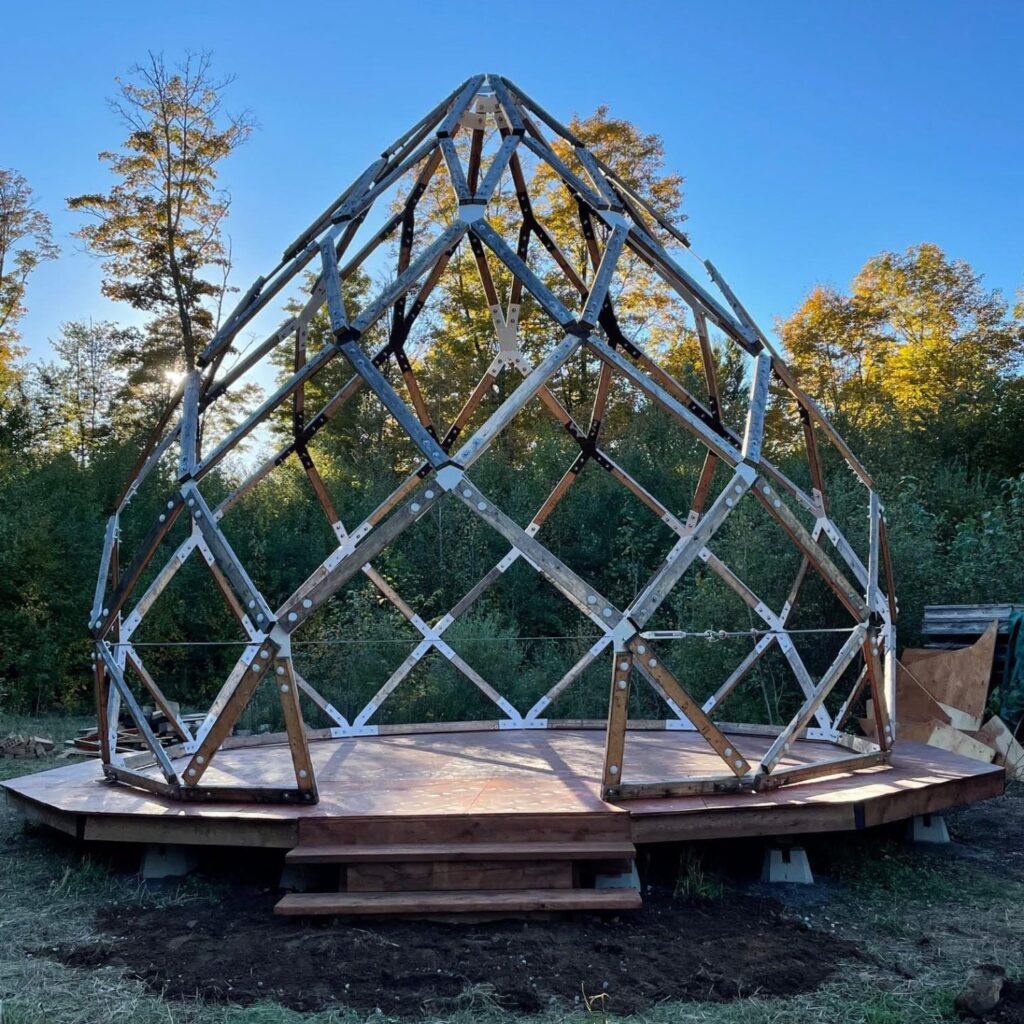 NOVEMBER 2021 
Return to the Zome to validate measurements and test a canvas to be able to cover it and use it as a gite. In a subsequent step, we will 3D-print a mini Zome version and test its colors, windows and fastening systems with a miniature prototype. Once it is ready, life-size Zome patterns will allow you to cut and create the final version.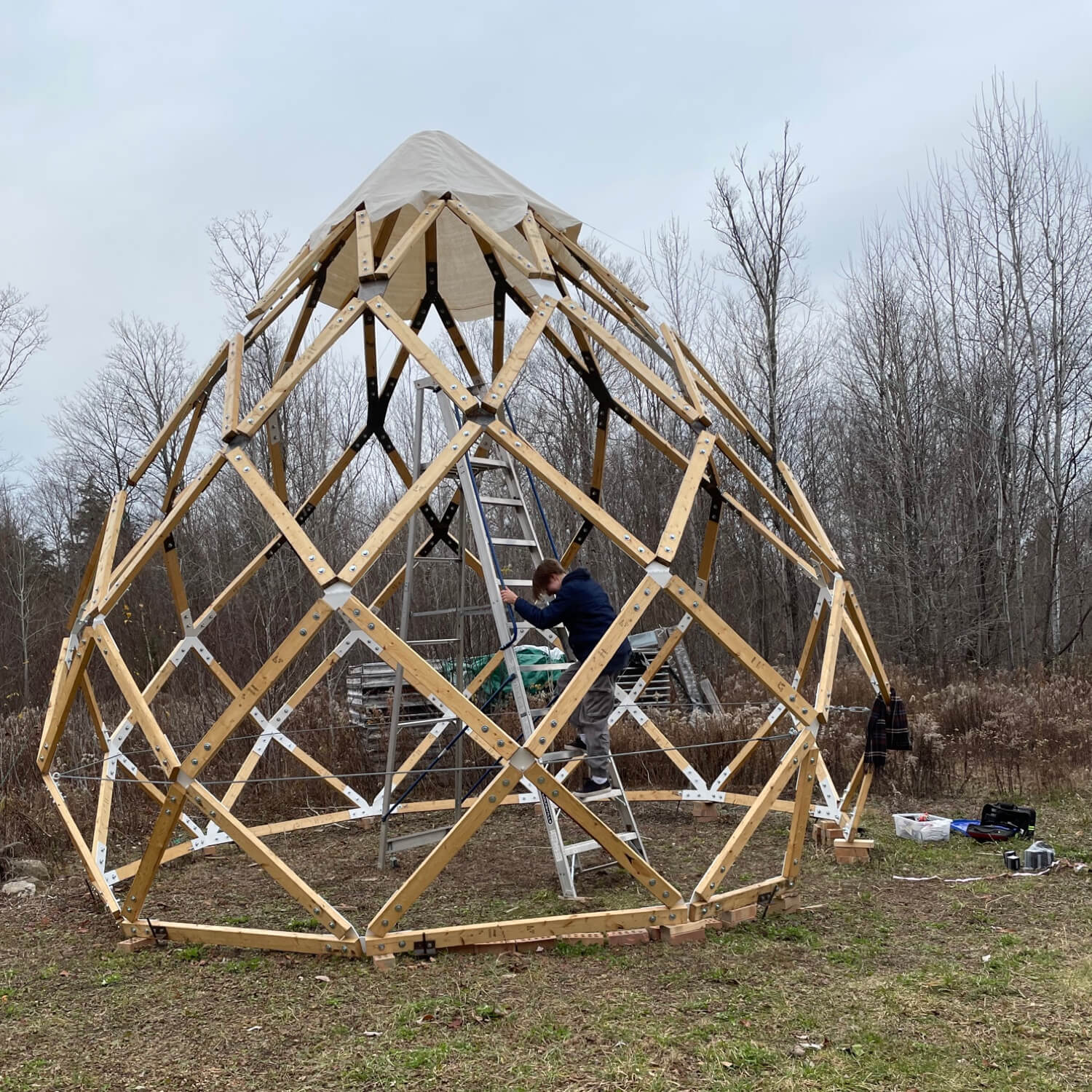 OCTOBER 2021 
A wonderful collaboration on this first Zome project! After its debut at Campus Fab City Montréal here it is in its natural habitat at Terra Perma ! Design and construction by Vedanta Balbahadur, Raquel Penalosa from ékm architecture + aménagement, André DesRochers woodwork, Patrice Millette from Kempas, Maya Millette-Mestre, Bouthillette Parizeau and the échoFab team. Many thanks to the Formétal team and Francis Rodier from Signmaxfor their recommendations. Zome 10 is a perfect form with harmonious geometric relationships between the sphere and the golden ratio. A perfect meeting place to continue exchanging and dreaming of échoforêt's future!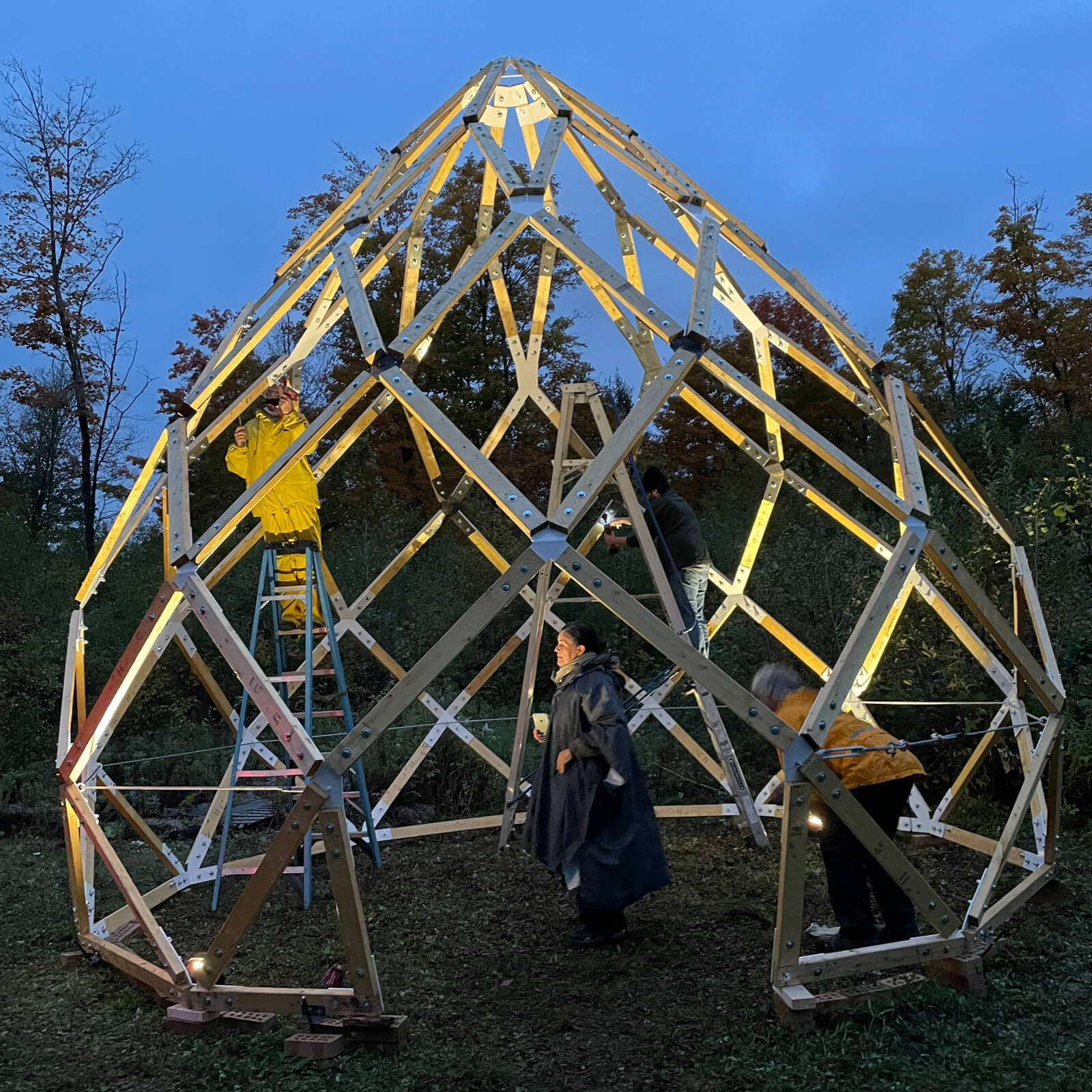 AUGUST 2021 
Two co-creation sessions, a collaboration between Communautique, Terra-Perma and Pivot – Coopérative d'architecture:
+ First session at Campus Fab City
+ Second session at Terra Perma, as part of an introduction to permaculture team stay
The objective was to jointly define the scope of the project and its first actions. The team was able to dream up the site and imagine different experimental areas.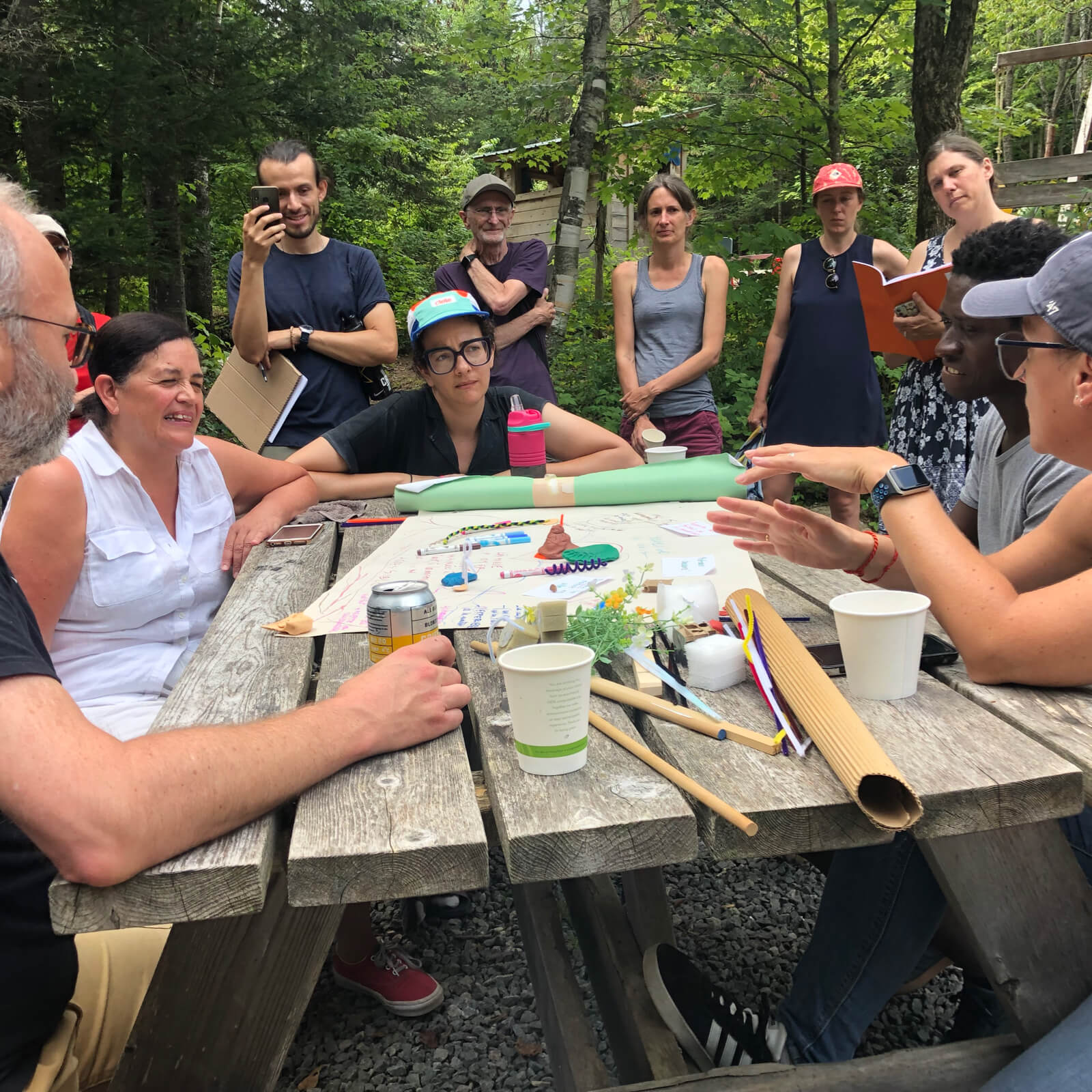 2017 – 2018
A prototype is born! échoFab DD initiates an experimentation for an innovation center in ecological digital manufacturing. In partnership with industrial players in the east of the metropolis, echoFab DD made it possible to experiment with synergies between industry, research and citizens.